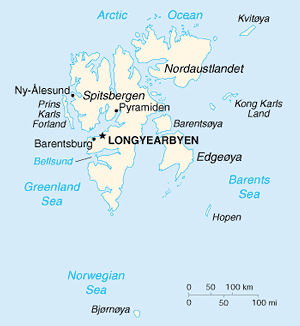 Top: Regional: Russian settlements on Svalbard (28)
---
There is a whole Russian town - Barentsburg - on Svalbard, not far from Longyearbyen. Russia maintains coal mines on the island. About a thousand Russians and Ukrainians currently live there (population statistics over 1990-98).

A few Russian students always study at the University Courses on Svalbard (UNIS) in Longyearbyen.

You don't need visa to stay on Svalbard. However, if you fly via Norway, a transit visa may be necessary.
---
Webmaster
You may Add a comment